Individuals' perceptions of pain during labor and delivery differ. During labor, every woman experiences and tolerates pain. Labour can last anywhere from 8 to 12 hours in some cases, but it can also go up to 24 hours in others, especially in the first pregnancy.
Many pregnant women wish to have a normal delivery without labor pains. A painless birth utilizing epidural analgesia is a breakthrough in labor pain management, guaranteeing that a pregnant woman has comfortable labor.
The couple has complete control over whether or not they want a painless delivery. But, in the end, having a healthy baby without the exhausting labor pains that come with a normal delivery is a satisfying experience.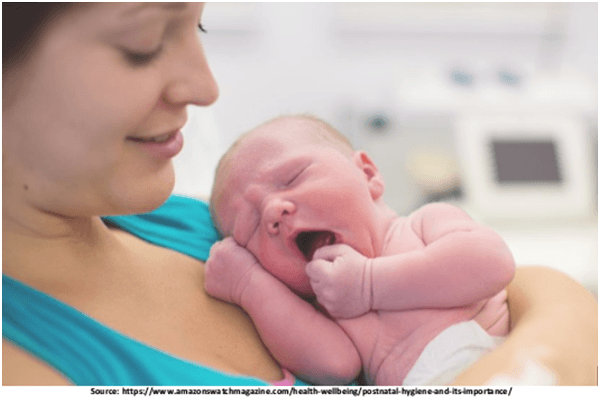 Nisha Women's Hospital is headed by Dr. Himali Maniar, a highly qualified and experienced gynecologist in Bopal, Ahmedabad. So, you do not need to be concerned about the safety of the child and mother. Dr. Himali Maniar will take utmost care for your painless delivery in Bopal, Ahmedabad.
Continue reading this article to know about its procedure, benefits, and more from the gynecologist who offers the best painless delivery in Bopal.
What does "Painless Delivery" mean?
Painless delivery involves administering an epidural injection by an anesthesiologist for pain relief during labor. The anesthesiologist injects the epidural into the lower back and inserts a plastic tube around the spinal cord through which medications are distributed. It is only injected if the woman is in active labor, which is decided by the examining gynecologist.
Although an epidural does not usually provide complete pain relief, it significantly reduces discomfort and sensations in the lower body. Natural approaches such as warm showers, massages, and exercises can help manage pain in early labor.
What is Epidural Analgesia and how does it work?
Epidural analgesia is a type of regional anesthesia in which a local anesthetic is injected into the spinal canal near the spinal cord. It numbs the body below the waist but does not affect movement. Epidural analgesia is only used when labour is well-established and the cervix or uterine openness is at least 3-4 cm.
Is taking an epidural safe?
According to experts, epidurals are safe for both the mother and the infant and relieve exhaustion and irritation. It can help women relax and focus on childbirth. But it can also create unwanted side effects like any other medical intervention.
What is the Actual Process of Painless Delivery?
This approach involves cleaning the woman's back with antiseptic liquid and numbing the area where the catheter will be inserted using a local anesthetic.
Then, the gynecologist injects small quantities of medicines into the lower back spine using a tiny plastic tube after inserting the needle into the epidural region.
While labor and the baby's descent proceed, the gynecologist injects this medication to relieve pain.
What are the Advantages and Disadvantages of Painless Delivery?
Advantages
It aids a woman's ability to cope with postpartum depression and tiredness.
It relaxes the vaginal muscles and allows the baby to descend quickly.
It lowers the mother's blood pressure, which is beneficial since, in natural labor, the mother's blood pressure is high.
It helps the woman take deep breaths and hence improves the oxygen-carrying capacity and reduces respiratory depression which may occur in normal labor.
Disadvantages
A reduction in the mother's blood pressure can cause the baby's heart rate to slow down.
Fluid leakage in the spine may cause severe headaches. There is a danger that the nerves will be irreversibly damaged in rare cases.
According to some research, babies born with a painless delivery process may be a little sluggish and have breastfeeding issues.
Epidural analgesia is a popular method of painless delivery that has been used safely for more than 20 years. Patients who choose this approach of reducing discomfort during labor have praised and acknowledged it.
Why choose us for painless delivery in Bopal, Ahmedabad?
Nisha Women's Hospital provides high-quality, personalized care at an affordable price. The hospital has had a lot of success with painless delivery in Bopal, Ahmedabad.
Our physicians are our most valuable asset, as they are knowledgeable about the most cutting-edge medical and surgical techniques.
At Nisha Women's Hospital, patient-centered care and transparency are vital. In addition, we offer cost-efficient normal delivery charges in Ahmedabad.