Gynecology and obstetrics both focus on diagnosis and management of the conditions of the female reproductive system. Obstetrics deals with pregnancy, treatments, and issues that come with it, whereas gynecology treats women who aren't pregnant.
Gynecology encompasses both medical and surgical disciplines. While many gynecological disorders can be managed with hormones and other medications, malignancies, fibroids, and other gynecological conditions require surgical removal.
A gynecologist is a doctor who focuses on the reproductive health of women. They identify and treat problems with the female reproductive system. It includes the uterus, fallopian tubes, ovaries, and breasts.
At Nisha Women's Hospital, we focus on the health and well-being of women from childhood through menopause and beyond. We form long-term relationships with our patients at all stages of their lives.
We have a team of experienced gynecologists in Bopal who have years of experience evaluating, treating, and managing a wide range of problems affecting women's pelvic organs. Our doctors, nurses, and other healthcare professionals collaborate closely with each patient to help her attain her optimal health.
Our Team of Expert Gynecologists in Bopal
Dr. Himali Maniar

Qualification: MBBS, D.G.O. (Diploma in Obstetrics & Gynaecology), Post Graduate Diploma in Hospital Management
Experience: 9+ years
Specialization: Urogynecology, Gynecology, and Obstetrics
Dr. Nisarg Patel

Qualification: MBBS, M.S. – Obstetrics, and Gynaecology, Fellowship in Infertility and IVF, Fellowship in Obstetrics and Gynecology Ultrasound, Diploma in Advanced Gynaec. Endoscopy
Experience: 8+ years
Specialization: Gynecology, Obstetrics, and Laparoscopy
Dr. H.B Patel

Qualification: MBBS, D. G. O. (Diploma in Obstetrics and Gynecology)
Experience: 30+ years
Specialization: IVF, Embryo transfer, IUI, and Pregnancy exercises
Expertise in Women's Health Care
Our healthcare team comprises gynecologists with advanced expertise in fertility and reproductive medicine, in addition to specialists trained in the latest minimally invasive surgical procedures. We provide expert, compassionate treatment to meet each patient's needs in a friendly and comfortable environment.
Dr. Himali Maniar is one of the best gynecologists in Bopal, Ahmedabad, who consults at Nisha Women's Hospital. She specializes in minor and major gynecological, obstetric, general surgery, and infertility-related procedures. She compassionately attends to the gynecological requirements of women in Bopal and the surrounding areas.
As a lady gynecologist in Bopal, she mainly focuses on women's specific requirements and concerns. As a result, Dr. Himali Maniar delivers comprehensive care in a friendly and interactive environment. She takes pride in providing outstanding gynecological solutions, as well as cutting-edge surgical and non-surgical treatments. She has a knowledgeable and dedicated team that is always ready to help.
Dr. Himali Maniar provides a warm and welcoming environment for all her patients. She works hard to form close bonds with her patients, and she has handled several pregnancies and births.
As a woman and an accomplished gynecologist in South Bopal, Dr. Himali Maniar understands the female body and the challenges of being a woman. She provides a broad range of services that address all of her patient's particular needs and help them lead a better quality of life.
Furthermore, she is very much involved in social healthcare activities. She has conducted and been part of various free healthcare camps. She also holds seminars and webinars on the importance of regular antenatal check-ups and institutional deliveries.
Why Choose Us?
At Nisha Women's Hospital, we provide confidential, tailored, high-quality, and cost-effective services. We have had a great deal of success due to our hard work and determination.
Our strength is our skilled doctors, who have a thorough understanding of the most advanced medical and surgical techniques and innovations.
We have a team of highly trained and experienced gynecologists in Bopal who are experts in their profession and have made a significant contribution to the hospital's success.
We at Nisha Women's Hospital believe in patient-centered care and transparency. We use cutting-edge technology, assuring we serve high-quality and inexpensive services.
Specialization
Dr. Himali Maniar is an expert lady gynecologist in Bopal dedicated to offering her gynecology and fertility patients comprehensive and high-quality care. She puts a lot of effort into excellent communication and tailoring treatment plans to each patient's needs to achieve the best possible results.
Dr. Himali Maniar offers the following services:
Antenatal Care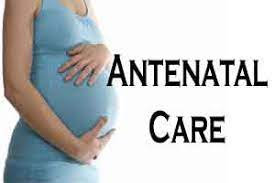 Antenatal care is critical for the health of both the mother and the unborn child. It helps women better understand warning signals during pregnancy and childbirth.
Dr. Himali Maniar, one of the best gynecologist in Bopal, Ahmedabad, may address various points with you during your visits, including a healthy diet and physical activity and any screening tests you may require.
Normal Delivery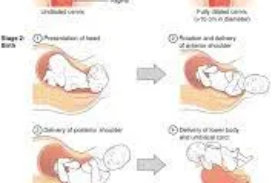 Normal delivery is a natural approach to welcoming a child into the world. Having a natural and normal childbirth is not difficult unless you have medical difficulties. Vaginal birth procedure aids in delivering a healthy baby and a speedy recovery.
Giving birth is a life-altering experience that will be with you for the rest of your life. Every delivery is as individual as the mother and the baby. Furthermore, each new labor and delivery experience may be radically different for women. Naturally, you will want this to be an excellent experience for you, and you will want to know what to expect.
Cesarean Delivery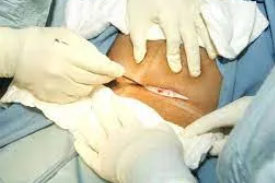 Cesarean section, often known as a C-section, is a surgical technique in which the baby is delivered through a cut made in the mother's stomach.
Dr. Himali Maniar, one of the leading female gynecologist in Bopal, Ahmedabad, performs C-sections only when a vaginal delivery puts the baby or the mother in danger.
High-risk pregnancy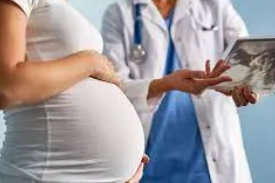 When potential complications could affect the mother, the baby, or both, a pregnancy is termed high-risk. A specialist needs to manage high-risk pregnancies to secure the best come for the mother and baby.
Dr. Himali Maniar, one of the best gynecologist in Bopal, Ahmedabad, is an expert in handling high-risk pregnancy cases such as multiple pregnancies, preterm labor, C-section, previous pregnancy loss, and so on.
Hysterectomy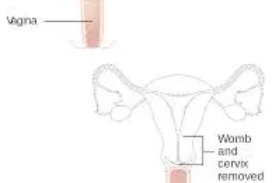 A hysterectomy is a surgical procedure for removing the uterus. It is major surgery, but with technological advancements available at our hospital, the discomfort, risk of infection, and recovery time have decreased.
Dr. Himali Maniar, a proficient lady gynecologist in Bopal, Ahmedabad, is adept in performing a hysterectomy.
Myomectomy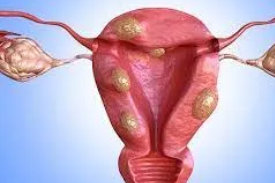 Dr. Himali Maniar, one of the top gynecologist in Bopal, has immense expertise in myomectomies. The surgical removal of uterine leiomyomas, often known as fibroids, is called a myomectomy.
Unlike a hysterectomy, the uterus is preserved, and the woman's reproductive capacity is retained. For women with fibroid symptoms who desire to have children in the future, myomectomy is the best treatment option.
Media